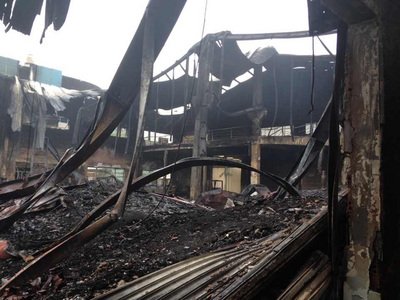 Taiwan has summoned Vietnam's representative to Taiwan to express serious concerns over violent protests in the country.
In a meeting with Vietnam's top envoy Bui Trong Van on Wednesday, Taiwan's foreign minister David Lin strongly condemned the violent acts of anti-China protestors that had damaged Taiwanese factories. He also asked Vietnamese authorities to protect Taiwanese nationals living there.
Anti-China protests broke out at an industrial park in southern Vietnam over China's moving a drilling rig into waters claimed by both sides. Taiwanese citizens have been injured in the attacks, while ten Taiwanese factories were set ablaze.
The foreign ministry said so far Taiwan does not have plans to evacuate its citizens from Vietnam. President Ying-jeou said if riots continue, Taiwan's representative office in Taiwan will provide short-term emergency shelter to Taiwanese businesspeople.