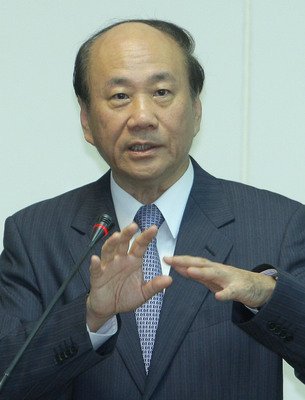 Economics Minister Chang Chia-juch will be leading a delegation to the APEC's 20th Meeting of Ministers Responsible for Trade in Qingdao, China on Friday.
The meeting will focus on strengthening cooperation among the Asia Pacific countries and maintaining regional development.
The economics ministry said that the leaders will deliberate on issues surrounding the Bali Package that was implemented at the World Trade Organization (WTO) conference in Bali last year. The package has been APEC's stance in fighting against protectionism to support multilateral trade.
At the meeting, APEC also plans to chart future work on the Free Trade Area of the Asia Pacific (FTAAP).
The meeting will take place from May 17 to 18.