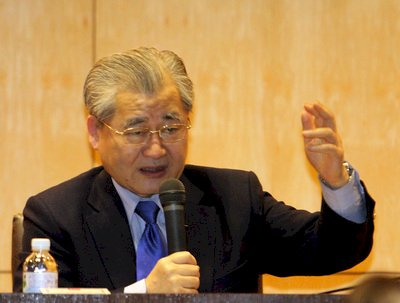 Vice Premier Mao Chi-kuo is set to head ad hoc group to help Taiwanese people affected by the anti-China riots in Vietnam. President Ma Ying-jeou has led the group's first meeting on Thursday.
Cabinet spokesperson Sun Lih-chyun said the ad hoc group is an interdepartmental effort to help Taiwanese nationals in Vietnam.
"The ad hoc group will ask the Vietnam government to compensate Taiwanese business owners for damage done during the riots," said Shen. "The economics ministry will also work with the group to ensure Taiwanese businessmen's rights to invest in Vietnam."
Sun said the transportation ministry is also asking airlines to keep the ticket prices steady. There will also be a hotline people can call if they have problem getting a ticket back to Taiwan.
Meanwhile, Premier Jiang Yi-huah said that although the riots in Vietnam have been contained, different government agencies still need to keep a close eye on the situation. If the crisis escalates again, the government will help make arrangements to get Taiwanese people home.