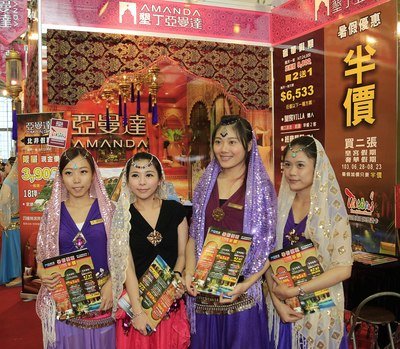 President Ma Ying-jeou spoke on the beauty of Taiwan and the growing tourism industry at an international travel fair in Kaohsiung on Friday.
Ma said that Taiwan is famous for its gourmet food, sites, hospitality, beauty industry and health sector.
The president said the number of visitors to Taiwan has grown by a million each year for the past six years. Last year Taiwan saw 8 million tourist visits to the island. More and more people and cruise boats are also traveling to the southern port city of Kaohsiung.
The 2014 Kaohsiung International Travel Fair opened on Friday with 700 booths and performances from around the world.