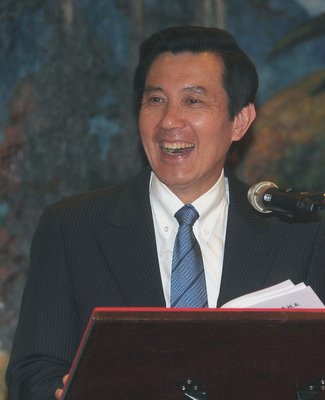 President Ma Ying-jeou said on Friday that the government is working to enable more international students studying in Taiwan to stay for work. He was speaking at a meeting of the Federation of Alumni Association of Taiwan Universities, Malaysia.
Ma said the government has lowered the required salary level for Malaysian graduates from Taiwanese universities to stay for work to NT$37,619. He said Taiwan wants to attract more students to stay in Taiwan to work.

"We have some talent that has left including over 1 million that have gone to China," said Ma. "So we need to think of all kinds of ways to keep and educate talent here. In recent years, we've loosened requirements for international students in Taiwan to stay for work."
President Ma also praised the outstanding achievements of Malaysians who have studied in Taiwan such as award-winning director Tsai Ming- liang. Ma also admitted that he doesn't really understand Tsai's films.
The number of international students in Taiwan is increasing with the most coming from China. Ma said academic exchanges are the best way for societies to gain a better understanding of each other.