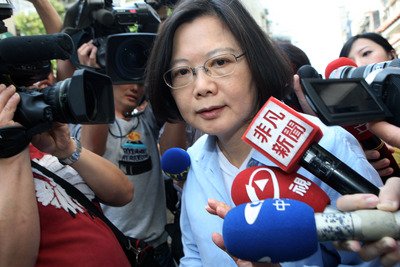 The newly-elected chairwoman of the Democratic Progressive Party (DPP), Tsai Ing-wen, has vowed to help the party regain public confidence.
Tsai garnered 93% of the vote in the DPP's election on Sunday. Voter turnout was 65.13%.
The DPP has more than 143,000 eligible voters. Tsai's rival, Kuo Tai-lin, snatched only 6.29% of the vote.
In a statement following her victory, Tsai said she would work hard so that her party can regain power in the 2016 presidential elections.
Tsai also said that the younger generation within the party would shoulder the main responsibilities, including policy-making and policy implementation.
Tsai said that since this is the third time that she has been elected DPP chairperson, there will be no "honeymoon period". She served two two-year terms between 2008 and 2012.
Tsai is set to take office on Wednesday.