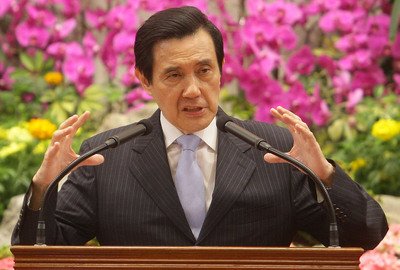 President Ma Ying-jeou has reiterated the importance of the trade in services agreement that Taiwan signed with China last June. He was speaking on Monday during a meeting with a group of Taiwanese business leaders.
Ma said although the cross-strait trade deal is not gigantic in scale, it is crucial to Taiwan's bid for participation in regional trade bodies, and will help Taiwan's service industry make inroads into China's vast market.
Ma said Taiwan must work with China, since the two sides are so close in proximity.
Given that the trade in services agreement is still stalled in the legislature, Ma said he hopes the ruling Kuomintang (KMT) and the opposition Democratic Progressive Party (DPP) can find a solution to end the stalemate.
"The DPP just elected a new chairperson on Sunday," said Ma. "We hope the ruling and the opposition camps will be able to negotiate and reach a consensus on major policies crucial to Taiwan's economic future. The trade in services agreement belongs to Taiwan, not just to the KMT."