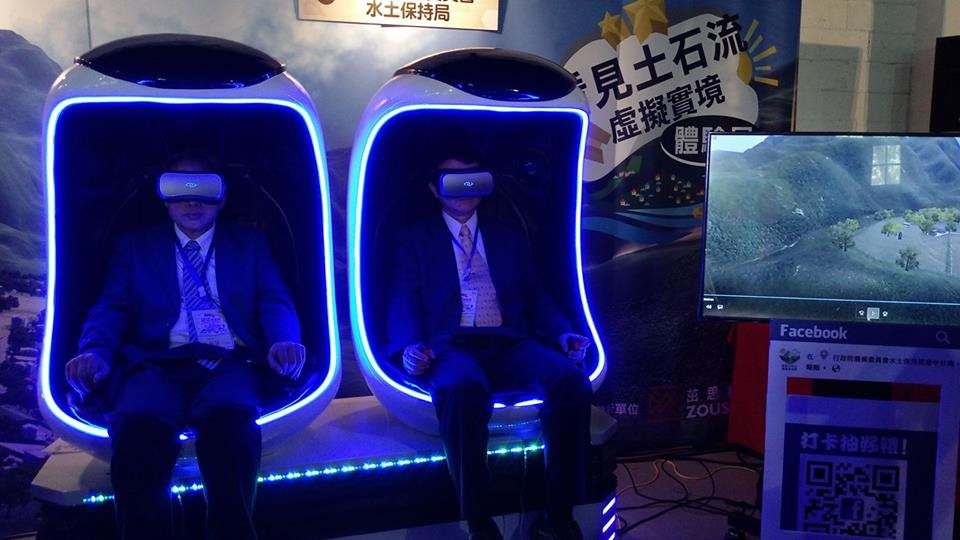 The education ministry and the interior ministry co-organized an event over the weekend to educate the public about the dangers of natural disasters. The two-day event was held at the Songshan Cultural and Creative Park in Taipei.
A group of young children danced at the opening of a disaster prevention event organized for students from 85 schools around Taiwan.
The Alishan Elementary and Junior High School demonstrated outdoor survival methods used by the indigenous Tsou tribe. An exhibit showed spoons and ladles made from materials like bamboo found in the wild.
Landslides are common in mountainous areas of Taiwan when there are typhoons. Education ministry Secretary General Chu Nan-shyan and agriculture ministry official Lee Chen-yang experienced the effects of landslides through VR. Chu said using VR, children would be more aware of how landslides take place and learn to be more vigilant during such disasters.
In the outdoor area, children were able to take a ride in the earthquake simulation car or walk through a simulation corridor to feel the strength of different rainfalls. In the end, children played a game of putting out simulated fires using water hoses.