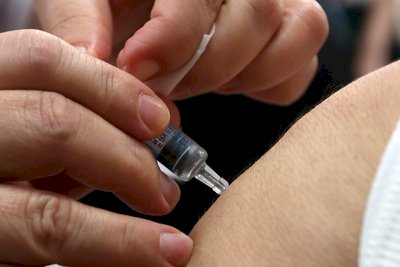 It's been only two weeks since private flu vaccines hit the market in Taiwan on October 15, and already there is a shortage.
More people are opting to pay out-of-pocket for flu vaccines in Taiwan this year. That's because the so-called "quadrivalent flu vaccine" offers protection against one more strain of flu than the vaccine covered by national health insurance.
A family doctor says that in previous years, many people suffered from the type B flu virus even though they got public vaccine. And that means they're willing to pay more for extra coverage… and that's led to a shortage in the supply.
Experts say that by November, there could be as many as five million people on the wait list to get the private shots. That means pharmaceutical companies will need to rush to restock as soon as possible.
A spokesperson for the Taiwan Healthcare Reform Foundation, Chu Hsian-Kuang, says he hopes the government can purchase the quadrivalent vaccine in mass quantity next year. He says the national health insurance should cover the vaccinations, in order to ensure that people are well protected.