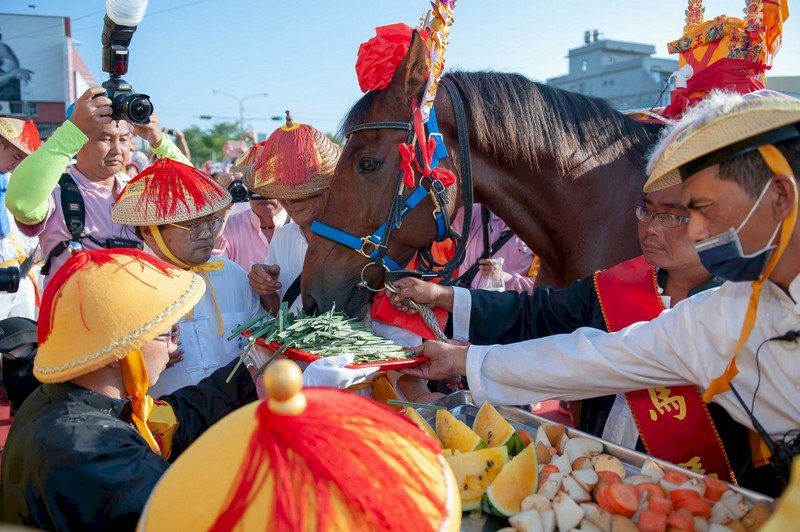 One of Taiwan's most spectacular religious festivals is underway in Pingtung County's Donggang Township.
Over the coming days, the town will be filled with worshippers welcoming a group of gods visiting the earth. There will also be many tourists come to witness the gods' fiery sendoff back to heaven at the end.
Every three years, Donggang Township in southern Taiwan welcomes the Wang Ye, a group of gods thought to expel sickness and evil. This year, the gods have returned to this seaside town. As always, they arrive from the sea, and are greeted by a welcome party on the shore.
Over 10,000 worshippers showed up to welcome the Wang Ye gods this year, and many will stay for the rest of the eight-day, seven-night festival.
The solemnities include a grand procession through town, and they conclude on the final day with the moment many visitors have been waiting three years to see. The final sendoff involves a full-size boat laden with offerings brought to the beach and set on fire, ritually sending the gods back to heaven in a wild blaze.