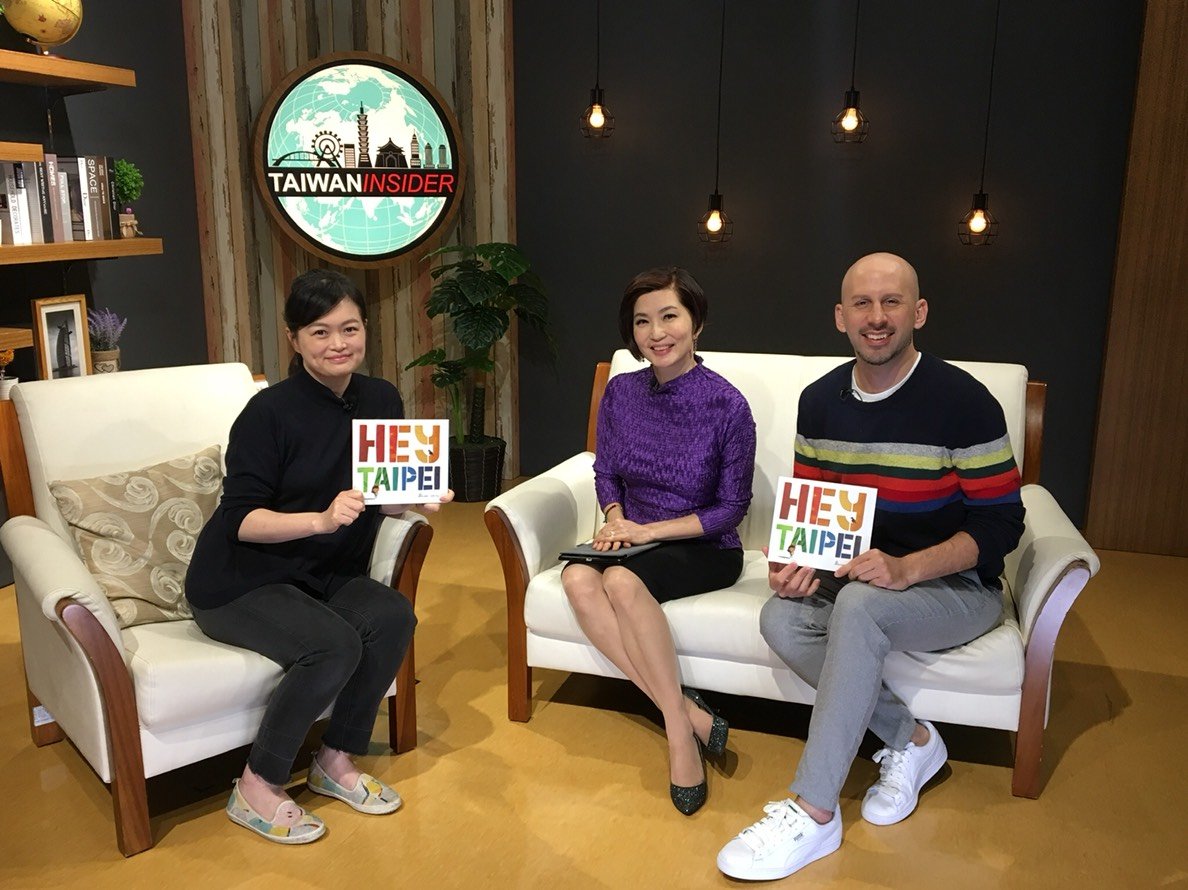 Taiwanese author Kathy Cheng (left) with RTI program hosts Andrew Ryan and Natalie Tso
China's vice premier is in Washington this week for a two-day trade negotiation with the Trump administration. How have the on-going trade talks affected Taiwan?

So far, just this year, 40 Taiwanese companies have relocated from China back to Taiwan, contributing to Taiwan's national export numbers. Although exports to China have dropped, exports to the US have jumped. Foreign investment in Taiwan is also on the rise, increasing 31% last year as Taiwan tries to re-establish itself as a go-to place for foreign high tech investment free from Chinese tariffs and data security concerns.
PLUS
* A new WHO-advisory on the connection between breastfeeding and obesity
* Is it legal to breastfeed in public in Taiwan?
* Interview with Kathy Cheng, author of a new English rhyming book called "Hey Taipei"
* Happy Mother's Day from everyone at RTI!
LINKS
* "Hey Taipei" by Kathy Cheng: http://heytaipeibook.com