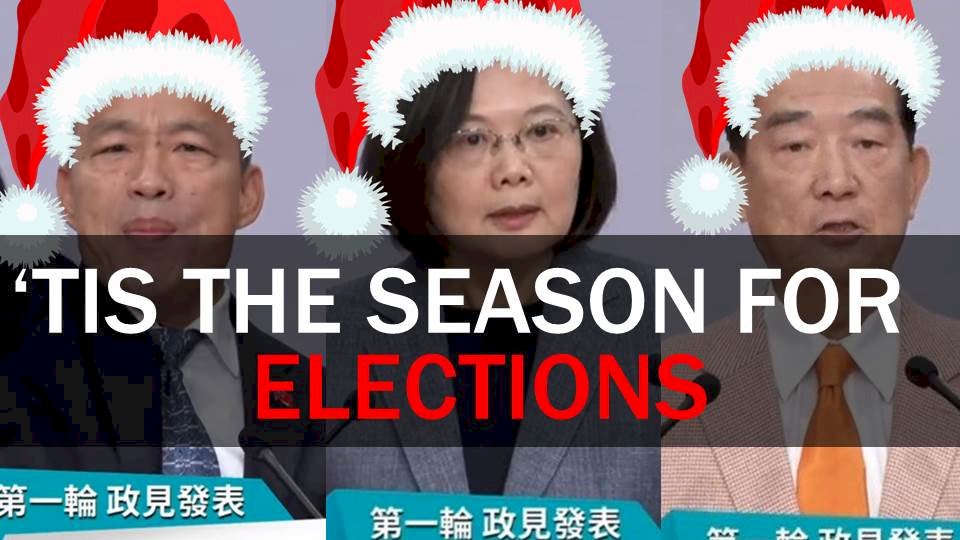 Six days remain before Christmas, and 23 days before the elections. In today's Taiwan Insider we've got both the holidays and the elections on our mind! We'll take a closer look at the three candidates' televised platforms and how they're faring in the polls. Plus we'll show you two fascinating holiday-related destinations.
Plus:
- An explainer on Taiwan's opinion polls
- Learn about Sanxiantai, a popular spot to watch the first sunrise of the New Year
- A popular YouTuber flirts with the president and gets in trouble with...
- Who in Taiwan made another unforgettable comment this week?
Links:
The News Lens take interactive election poll graphic: https://international.thenewslens.com/interactive/125385
Frozen Garlic, a blog on Taiwan's elections: https://frozengarlic.wordpress.com/
Contest for couples to win Sanxiantai Sunrise package: https://www.eastcoast-nsa.gov.tw/zh-tw/event/news/2750
The East Coast National Scenic Area: https://www.eastcoast-nsa.gov.tw/en
Potter King flirts with President Tsai: https://www.youtube.com/watch?v=Xhqgx2QpotA