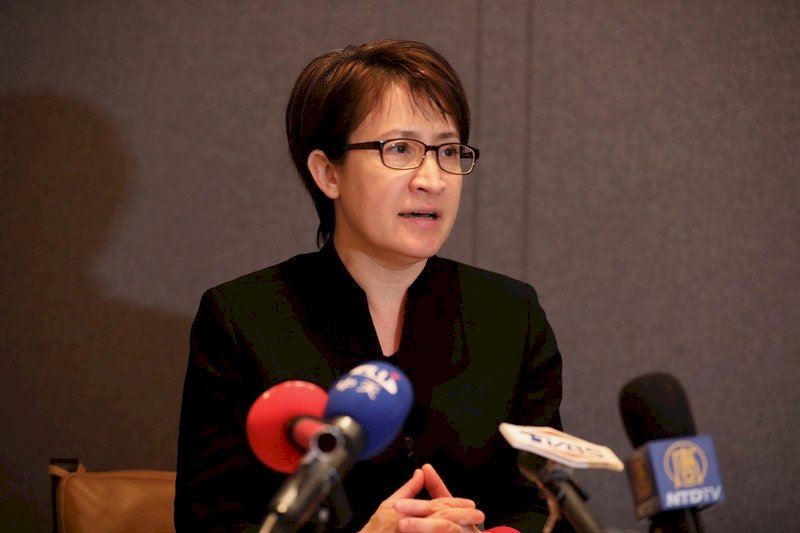 Hsiao Bi-khim is Taiwan's newly-appointed representative to the US. (CNA file photo)
President Tsai Ing-wen has appointed National Security Council official Hsiao Bi-khim as Taiwan's representative to the United States. Hsiao, the first woman to hold this position, is set to take office in mid-July.
Presidential Office spokesman Ting Yun-kung said on Wednesday that Hsiao has made long-term contributions to Taiwan-US ties. Ting said that Hsiao has also contributed to exchanges between lawmakers from different countries, as well as to Taiwan's participation in the international community.
Ting said Hsiao's expertise and extensive experience have won trust and recognition from diplomatic circles, and that her appointment was swiftly approved by Washington.
Ting said that President Tsai Ing-wen hopes Hsiao will continue deepening ties with the US on the basis of the firm foundations already in place. That's because Washington is Taiwan's most important partner in the global community, and cooperation between the two sides is crucial to regional security.