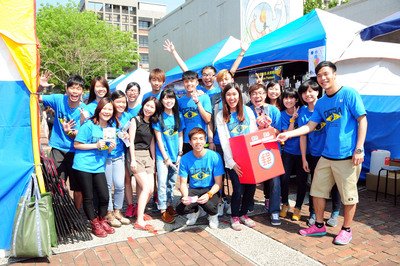 Chinese students in Taiwan (RTI file photo)
In mid-June, about 30 parents staged a protest in front of the Cabinet, pleading with the government to let their children stranded in China come to
Taiwan. They said the government should do this for children's welfare and on humanitarian grounds. These children, born to one Taiwanese parent and one Chinese parent, all grew up in Taiwan. However, for various reasons, they don't have Taiwanese nationality. These children, even those on their way to becoming naturalized, are being barred from entering Taiwan because they are not citizens.
Under normal circumstances, children born in Taiwan and to at least one Taiwanese parent are automatically citizens. And it is quick and easy for Taiwanese parents to get citizenship for young children born in China.
But what if the Taiwanese parent is not the biological parent? For instance, what if their Chinese spouse has children from a previous marriage to another Chinese national? And then the family finds it has to move to Taiwan for some reason? Here things become more difficult: Taiwan only lets in 372 such children each year. But getting them resettled and naturalized is possible.
Taiwanese parents can choose to begin the process of getting their children citizenship at any time, but many have waited to do so. And it is COVID-19 more than anything else that was behind the protest in mid-June.