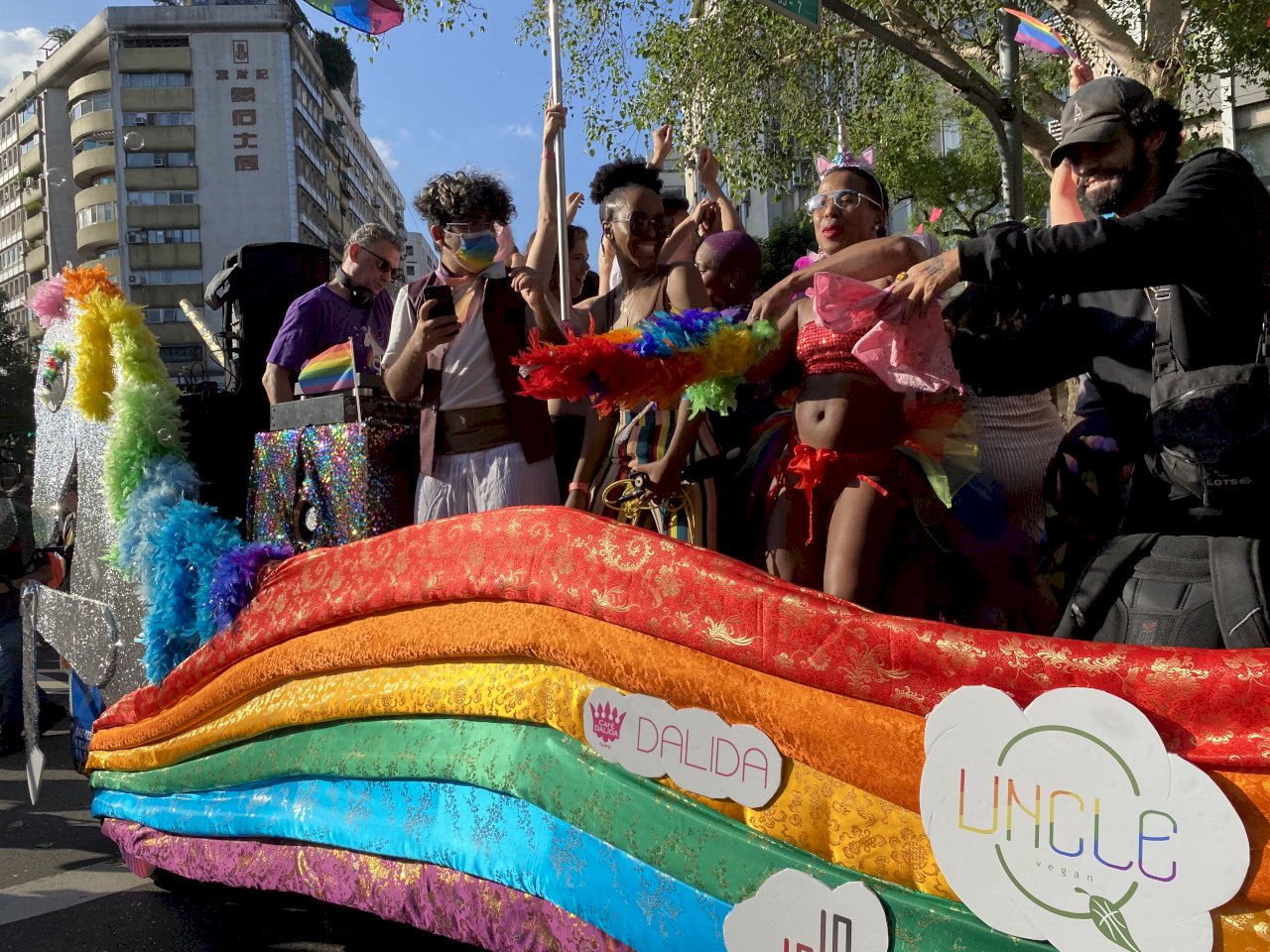 Dancers wow the crowds from on top of the Magical Unicorn float at Taipei Pride 2020. (Photo by Andrew Ryan)
This past weekend, Taipei held the world's largest Pride Parade since the pandemic began. In today's Hear in Taiwan, Leslie and Andrew give you some inside details! Plus:
1. Is a tropical storm heading our way? https://focustaiwan.tw/society/202011020005
2. Stimulus Coupons for permanent residents? (Or as Leslie calls them: "stim coops") https://focustaiwan.tw/business/202010300017
3. Leslie "Running Man" Liao weighs in on the Penghu concept of seafood + marathons, and tells us all about his personal experiences at a Taipei race over the weekend.