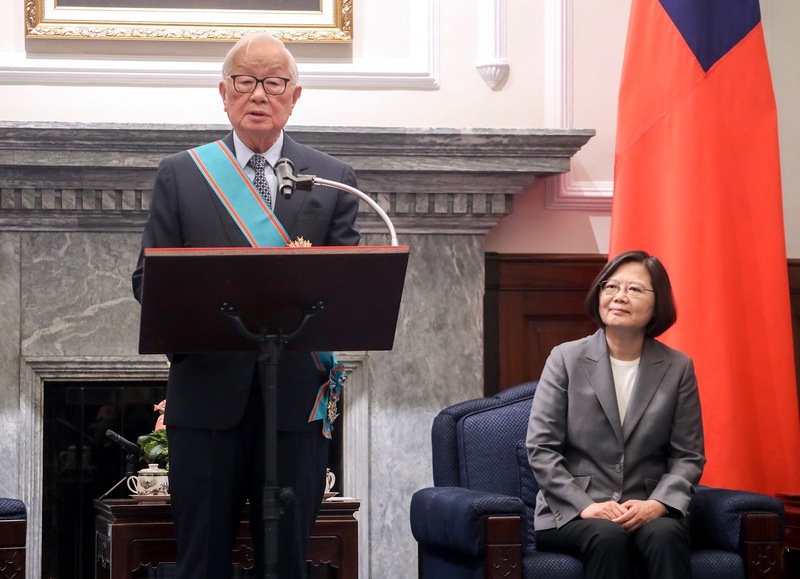 總統頒授張忠謀一等卿雲勳章(3)
Morris Chang, the retired founder of chipmaker TSMC, received the First Order of Propitious Clouds from President Tsai Ing-wen last Friday, making him the first businessperson to receive the honor.
The award recognizes his contribution to Taiwan's hi-tech industry. Chang founded TSMC, or Taiwan Semiconductor Manufacturing Company, in 1987. The company has since grown to the largest independent semiconductor foundry in the world. Chang, aged 87, retired in June after 31 years at the helm.
Under his leadership, TSMC's wafer manufacturing services changed the structure of the supply chain of the world's semiconductor industry. They also promoted the integrated circuit (IT) industry. Without TSMC, Chang once said, smartphones wouldn't have hit the market as soon as they did.