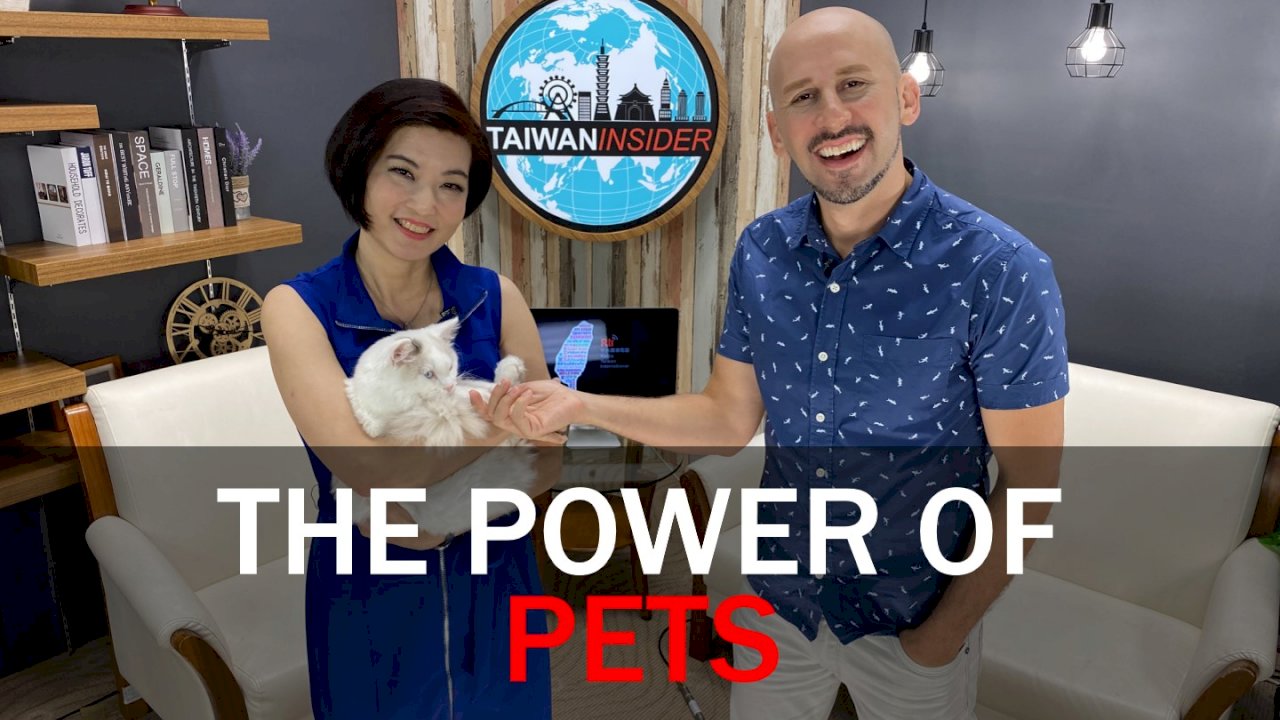 [Cute Pet ALERT]
Natalie's new cat Felix joins us on set! He's not interested in celebrating Taiwan Dog Day (which was Sept. 9), but he's happy to join us for our show on the Power of Pets. Join us for a trip to the Taipei Pets Show and for a closer look at Felix, who's conquering the hearts of Natalie and her family, one purr at a time.
PLUS:
-The science behind why pets boost our health and happiness
-Meet President Tsai's three dogs in Hashtag Taiwan
-Bunny adoption: John Van Trieste's personal journey
-Pups on a plane: follow the journey of Happy and Prince
-Learn about a temple dedicated to a dog!
LINKS:
Visit the rabbit shelter website (in Chinese only but you can still see cute bunnies up for adoption): http://www.rabbitsos.org
And the shelter's Facebook page!
https://www.facebook.com/rabbitsos/?ref=br_tf&epa=SEARCH_BOX
Happy and Prince found new homes via a listing on Petfinder (which facilitates pet adoptions): https://www.petfinder.com/
Support ACT for Animals, one of many organizations in Taiwan that rescues dogs: https://www.facebook.com/search/top?q=act%20for%20animals%20%E7%A4%BE%E5%9C%98%E6%B3%95%E4%BA%BA%E5%8F%B0%E7%81%A3%E6%84%9B%E5%85%8B%E7%89%B9%E5%8B%95%E7%89%A9%E9%87%8D%E7%94%9F%E6%95%91%E6%8F%B4%E5%8D%94%E6%9C%83
Learn about the Temple of the 18 Lords (Mandarin): https://www.taipeitimes.com/News/feat/archives/2008/05/29/2003413168
See the skeleton of Taiwan's first pet dog at the Taiwan Museum of Archaeology: https://www.nmp.gov.tw/en/content_146.html
Learn about Taiwan's endemic breed of dogs: https://en.wikipedia.org/wiki/Taiwan_Dog
"I am Taiwanese" T-shirt: https://www.politikunatriku.cz/