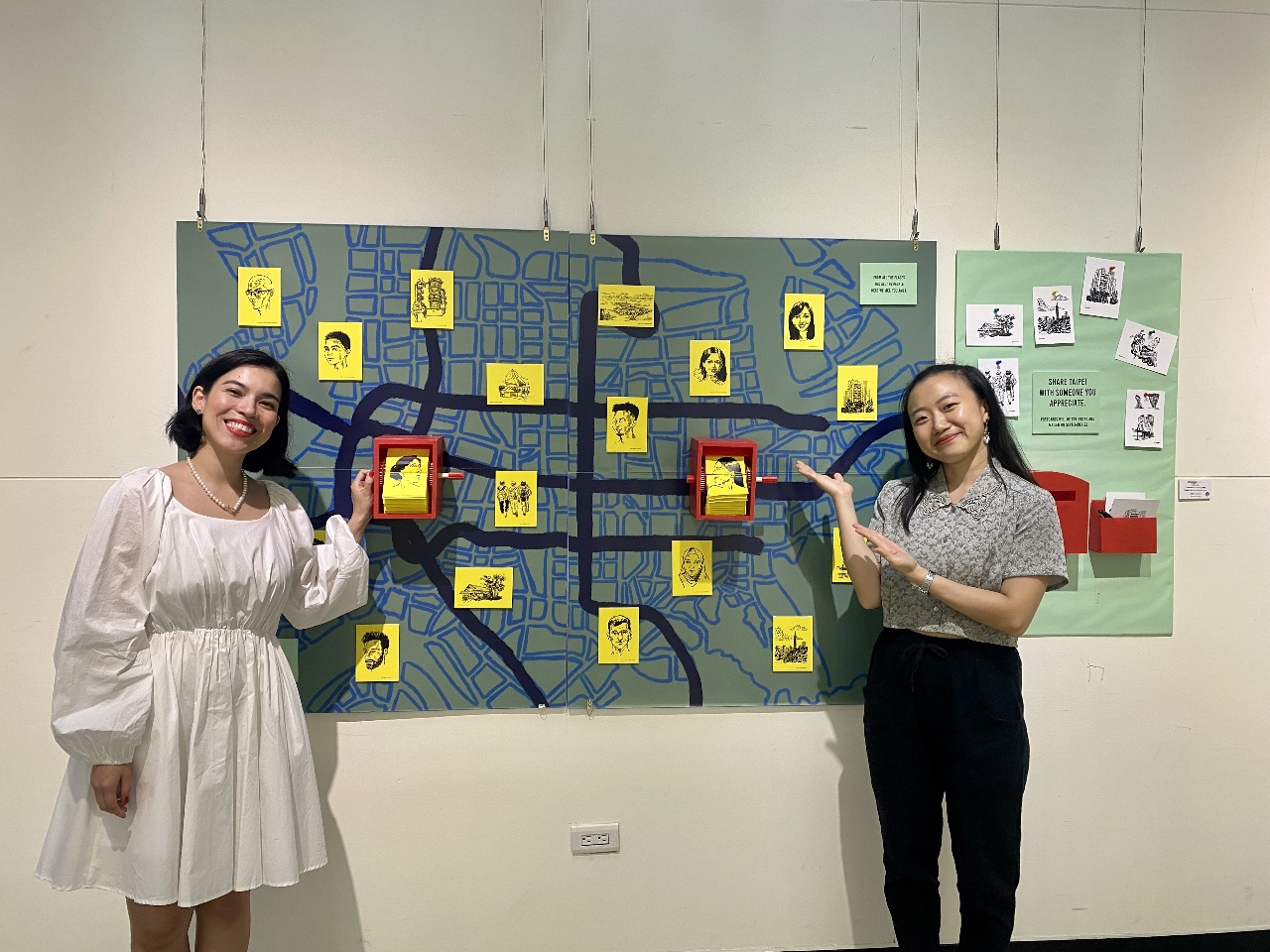 Artist Mar Zavala and Sharon infront of Zavala's work.
Hi there, it's your host Sharon Lin. On September 8, I went to the opening of a wonderful exhibit, Our Second Home, an exhibition of Guatemalan and Latin American Artists in Taiwan. It will be on till September 19, 2023, at the first floor gallery of Chiang Kai-shek Memorial Hall. The exhibit showcases artworks from 15 artists from Guatemala, Belize, Mexico, Paraguay, and Taiwan. The exhibit is organized by the Embassy of Guatemala in Taiwan, Taiwan's Ministry of Foreign Affairs, and the Central America Trade Office. In this episode, you'll hear from the chief curator, Alejandra Sanchez, and artists: Mar Zavala (Mexico), Randy Carcamo (Belize), and Javier Leon (Guatemala). Make sure to check out our Instagram @rtienglish for more highlights! Also, head to their Instagram @oursecondhome.taiwan for more content about the artists.
Huge thank you to everyone who spared some time chatting with me that day. Hope you enjoy this episode.
The artists featured in Our Second Home are as follows:
Guatemala: Jonathan Ardon, Carlos Lopez Ayerdi, Javier Leon, Daniela Davila, Jerusha Sanchez, Alejandra Laguardia
Belize: Karina Bol-Torres, Taylor Bood-Usher, Randy Carcamo
Mexico: Raúl Gasque, Celina Hoyos, Marcos Monroy, Mar Zavala
Paraguay: Nathalia Balmoriz
Taiwan: Johnny Chen