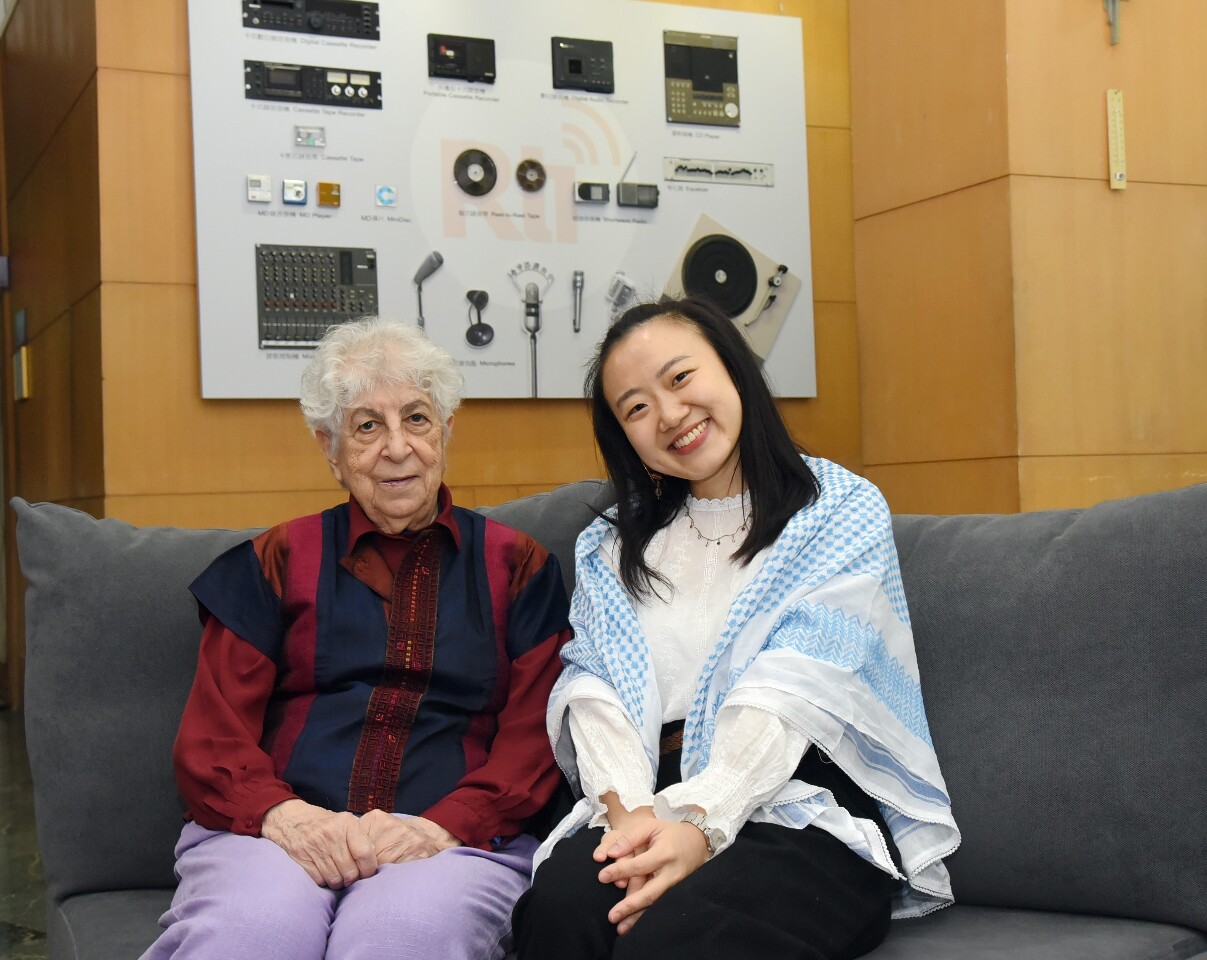 It's actually Samia's first time in Taiwan! (Photo: Sharon Lin/Rti)
On today's Come Along, I'm joined by the legend, the one and only, Samia Halaby, who is turning 87 very soon! Halaby is a pioneer of abstract art, and seriously, just go look her up. She's from Palestine and is currently based in New York City. You can find Halaby's work in museums and galleries all around the world including the Guggenheim Museum (New York City), the Institut du Monde Arabe (Paris), and of course the Palestinian Museum in Birzeit, Palestine.
In this episode we'll talk about Halaby at this year's Taipei Biennial, her beginnings and journey so far in abstract art, her beautiful childhood in Palestine, and the Nakba in 1948. A full video of the interview is also available on RTI's Youtube. Make sure to check out the video and stay tuned for part 2 as we will continue our conversation next Monday. Alright, without further ado, hit play and let's welcome, Samia Halaby.