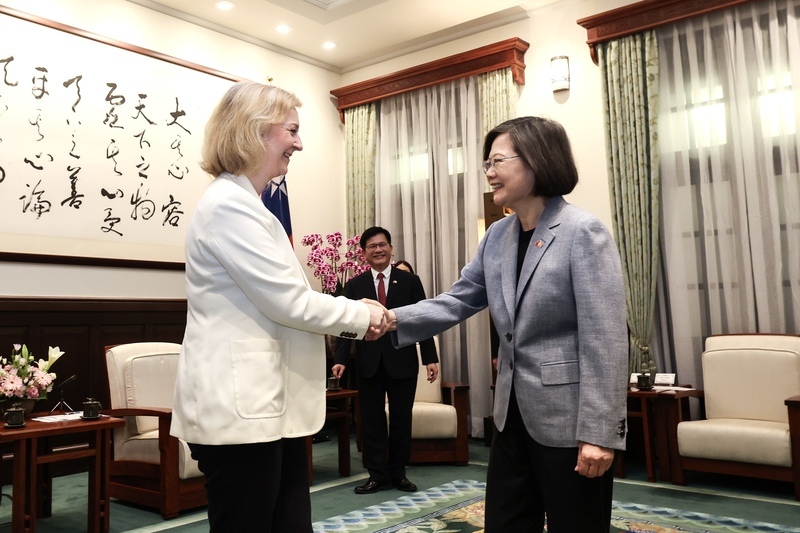 Lizz Truss' recent visit to Taiwan caused a stir. (Photo: CNA)
A staunch friend or fighting for relevancy? On today's episode of Hot Stuff, we'll be getting into shortest-serving UK Prime Minister Lizz Truss' motives behind her recent visit to Taiwan, how the visit was recieved in the UK and Taiwan, and insights into her political career that don't seem to be being highlighted in Taiwanese media.
We'll also be discussing another topic that's been hitting headlines - same-sex married couples can now adopt in Taiwan! How friendly is Taiwan to the LGBTQ+ community? Hit play to find out!