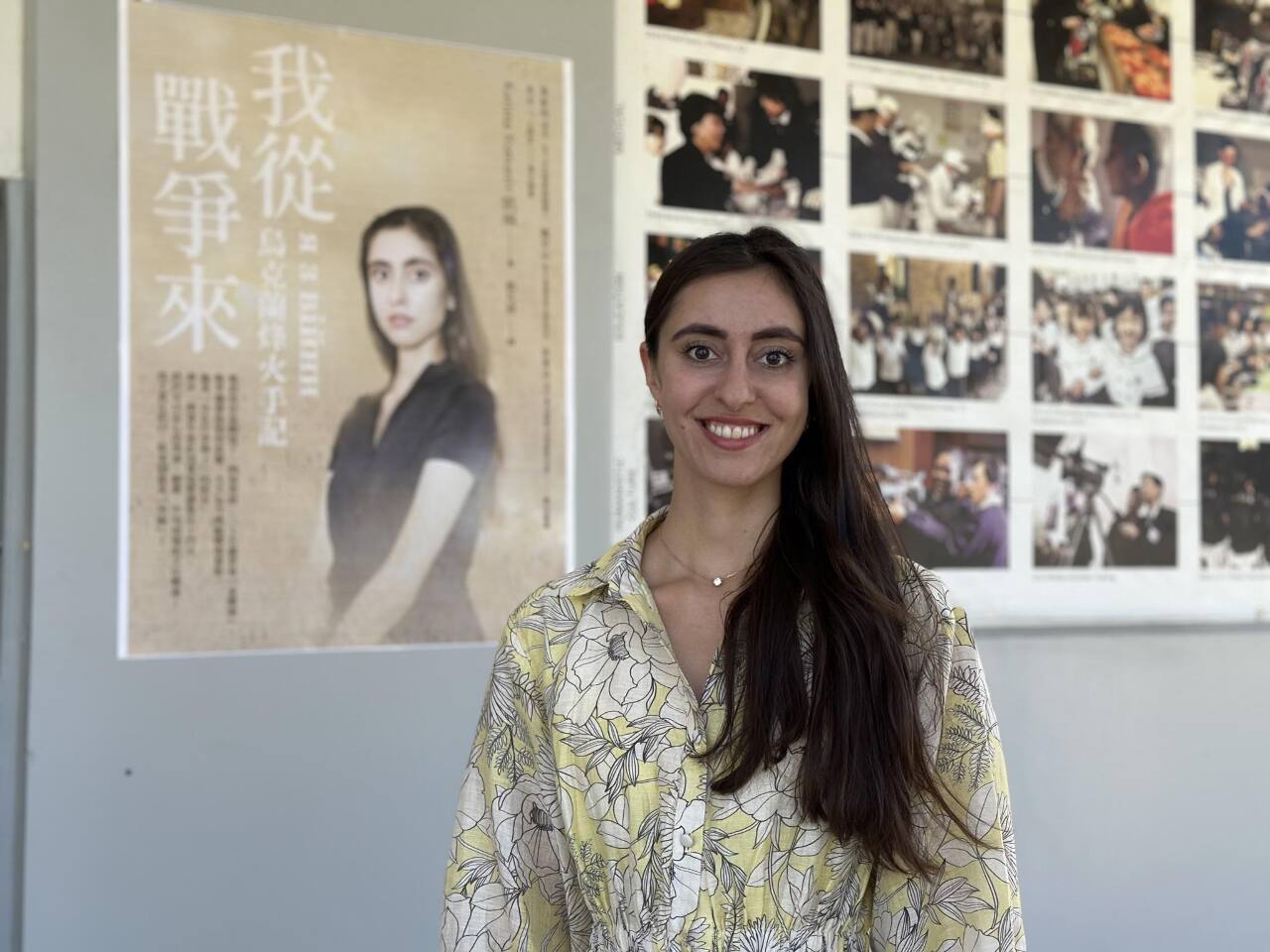 Karima with a poster for her book. (Photo: Karima)
In April 2022, Karima Romaniv embarked on her escape from Ukraine, leaving her family behind in occupied Kyiv and taking her chances via Crimea. She has now published a diary of her account. On today's episode of Hot Stuff, Karima shares her experience of the Russia-Ukraine war, how it has deepened her love for life, and how she's managed to find a home within herself.
Karima's book (我從戰爭來: 烏克蘭烽火手記) is now available to buy. You can check out the fanpage for the book on Facebook here.