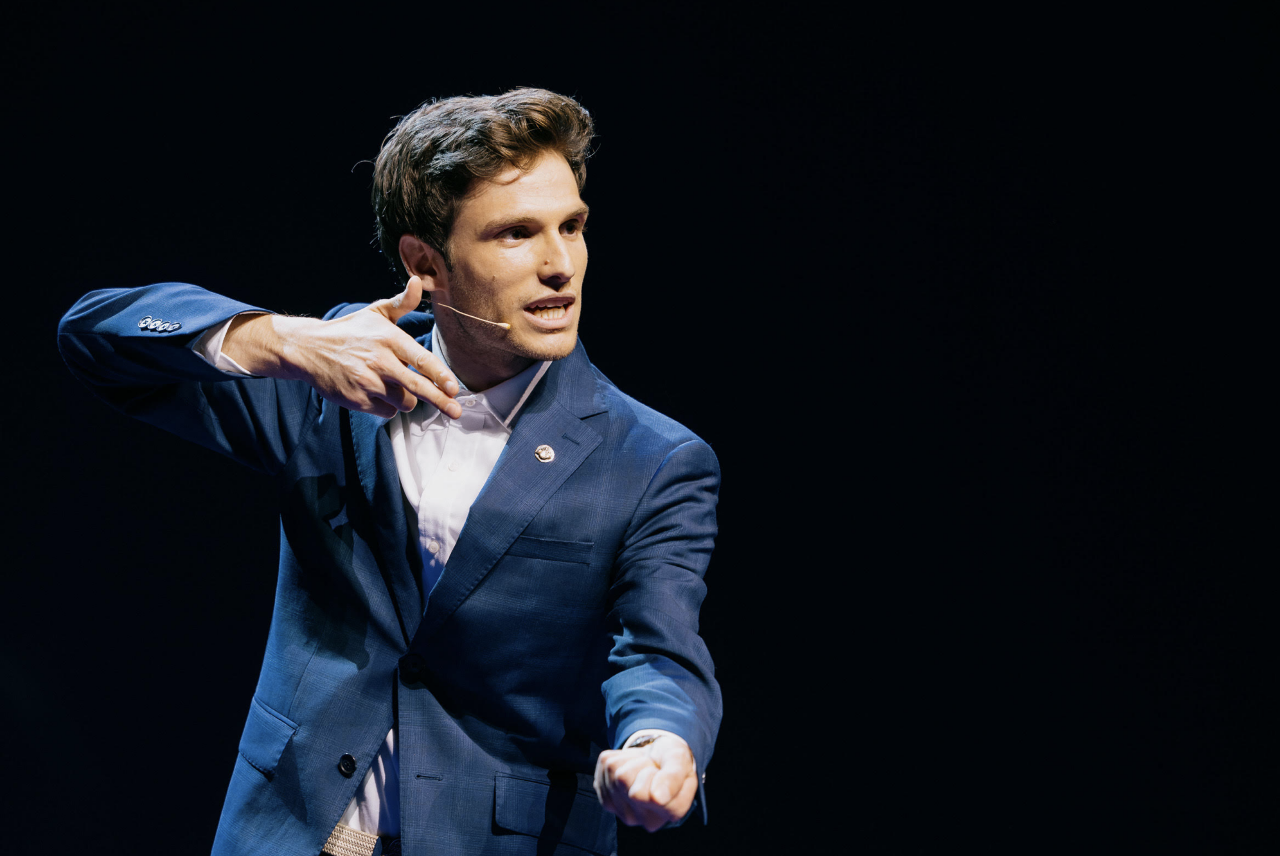 Omar on stage telling his story in Syrian prison at a previous Oslo Freedom Forum. (Photo: Omar Alshogre)
Do you remember the beginning of the Arab Spring (I certainly hope you do!)? A wave of pro-democracy uprisings that began in 2010-2011 in the Middle East and North Africa, challenging their authoritarian regimes.
When the Arab Spring started, I was 15 years old, exactly the same as my guest today, Omar Alshogre. He was born in al-Bayda, Syria in 1995. Omar is among the few people who survived Syria's prisons after being arrested for participating in anti-government protests. Omar was transferred to Sednaya Prison, nicknamed the "Human Slaughterhouse,'' operated by the Syrian regime, in 2014. During his total of 3 years in prison, Omar went through what I'd say none of us could ever imagine…brutal torture, starvation, mental abuse, and losing your loved ones in your arms... You have to know his story.

Omar is now the Director for Detainee Affairs at the Syrian Emergency Task Force. He is also a public speaker, actively and openly sharing his voice to enact change, to uphold human rights and justice, and to give hope. Omar has spoken at the UN Security Council, the Human Rights Foundation's Oslo Freedom Forum, and several TED talks around the world. You can learn more of his work on Instagram @omaralshogre and Twitter @omarAlshogre.

This is only part 1 of our interview. Make sure to tune in next Wednesday as we'll continue our conversation Omar. In upcoming posts, I'll also share with you some interviews and talks of Omar that are truly life-changing. See you then.