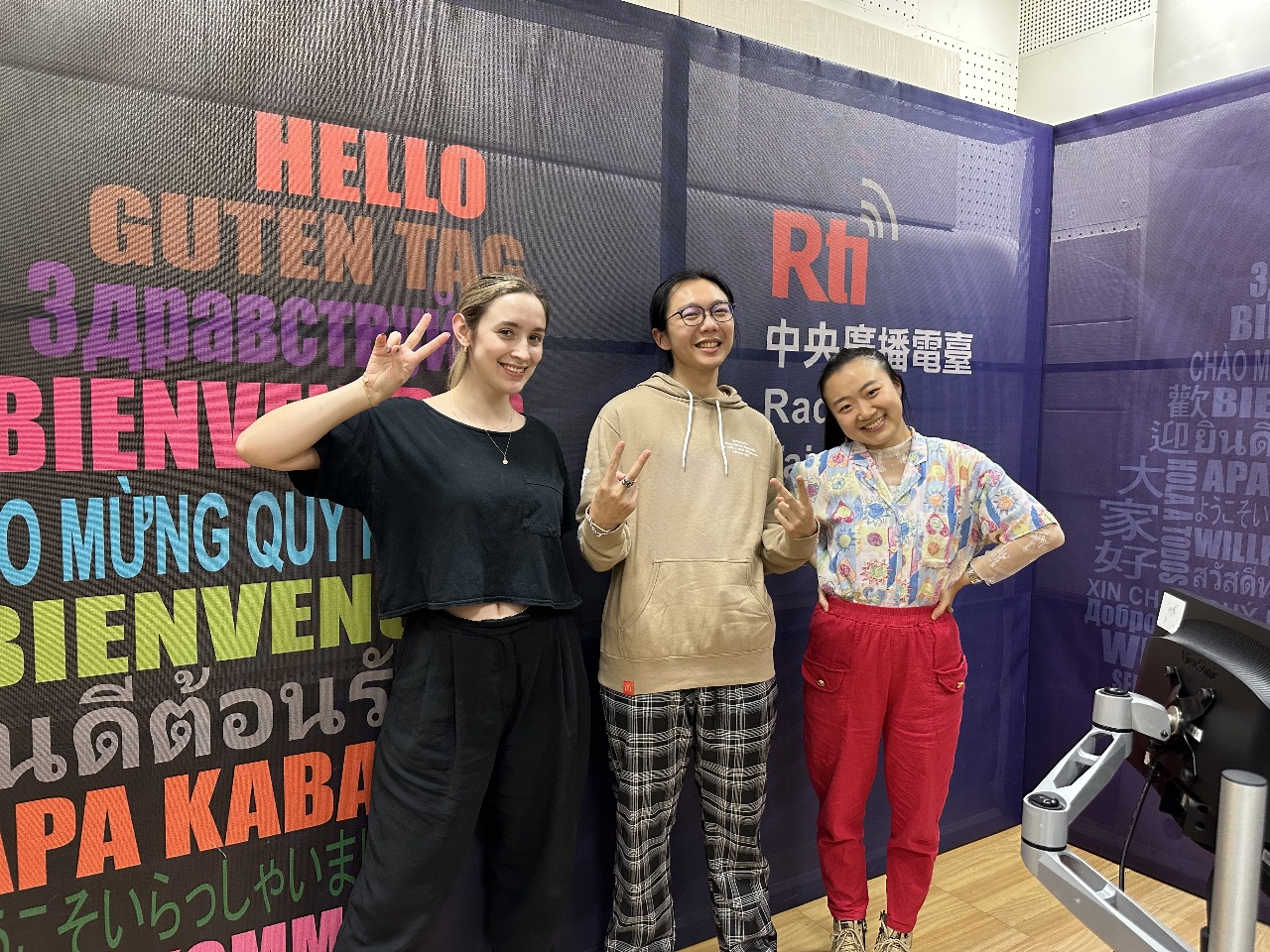 Anderson in the Rti studio with Sharon and Issy (Photo: Rti)
Anderson - also known as Andersaucy - raps about anything from doritos to the challenges that Taiwan faces. Hit play to hear about how he got into rap music, the songs he's made in Taiwan and how the commericialization of rap is a double-edged sword. Anderson will also be freestyling a Lunar New Year rap for you all, with some random words we throw at him!
You can listen to the rap for Doritos that Anderson wrote and rapped with 屁孩 Ryan here.
You can find 'That Taiwan Wrap' that Anderson wrote and rapped here.