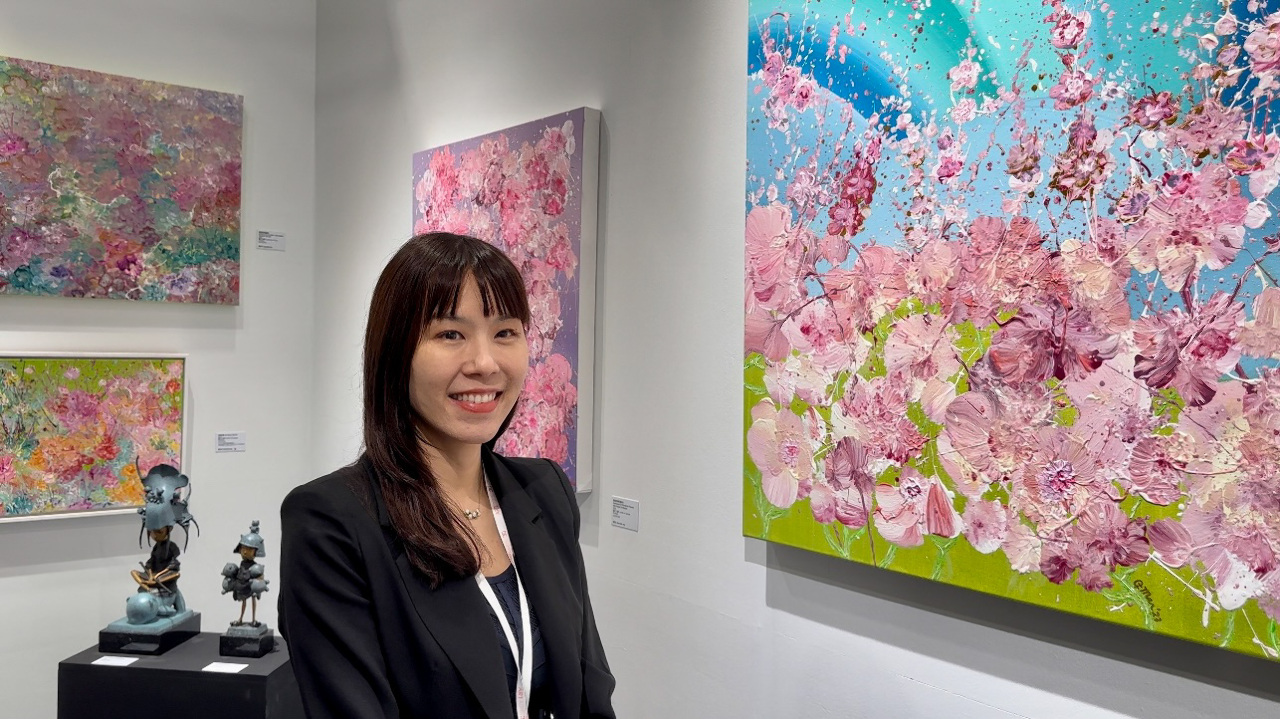 Gabi with her work at Art Taipei. (Photo: Issy)
On this episode of Uncovered, I made it to Art Taipei to speak with Taiwanese American abstract artist, Gabrielle Mar. Art Taipei is one of the leading art fairs in the Asia-Pacific region, and Gabi was exhibiting her work at the 30th anniversary of the fair.
In this episode, we discuss Gabi's journey to becoming an artist after her mother was diagnosed with Parkinson's disease. Gabi also shares with us what draws her to abstract art and what it is that she loves about acrylic paints.
You can follow Gabi on Instagram here and check out her website here.
Watch the full video interview on YouTube: