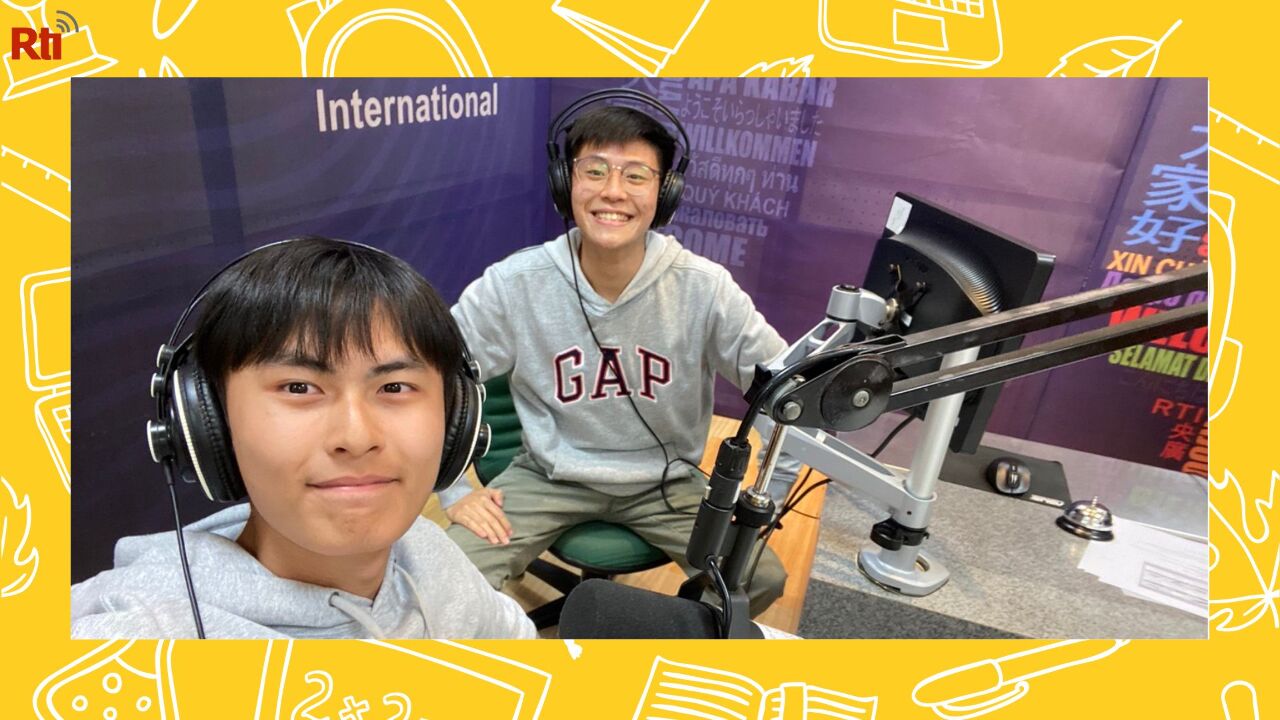 Daniel Huang joins Wanson in the Rti studio. (Photo: Daniel Huang)
On this week's As a Student, Wanson is joined by his classmate, Daniel. They talk about the recent news regarding Taipei First Girls' High School's graduation trip, followed by their memories while going on their own trip as a student.
If you would like to share your own story, feel free to send your words or voicenotes to: [email protected], then you might be featured in the next episode!