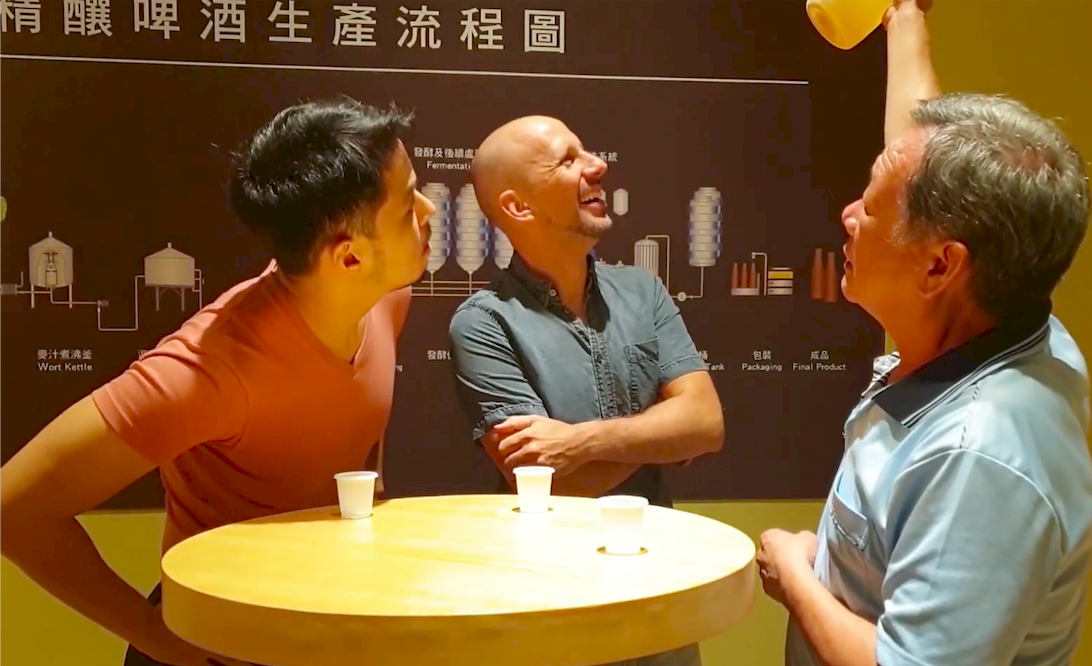 100-year-old beer?! Taipei Brewery's Master Brewer Wu Shu-jung (right) shows hosts Andrew Ryan (center) and Leslie Liao (left) the beer he has made from 100-year-old yeast. (Photo courtesy of Andrew Ryan)
Usually, when foods pass the expiration date, we toss them. Imagine, then, that Taipei Brewery has been cultivating yeast for more than a 100 years! In today's Feast, Ellen Chu sends Andrew out on a mission to retrieve some beer made with that yeast.
Today's menu: In our first course, we're going to start by looking at some of the world's oldest foods. In our second course, we'll tell you all about how and why the Taipei brewery has kept their yeast alive for 100 years. And in our third and final course, we'll be sampling a beer made from that yeast!