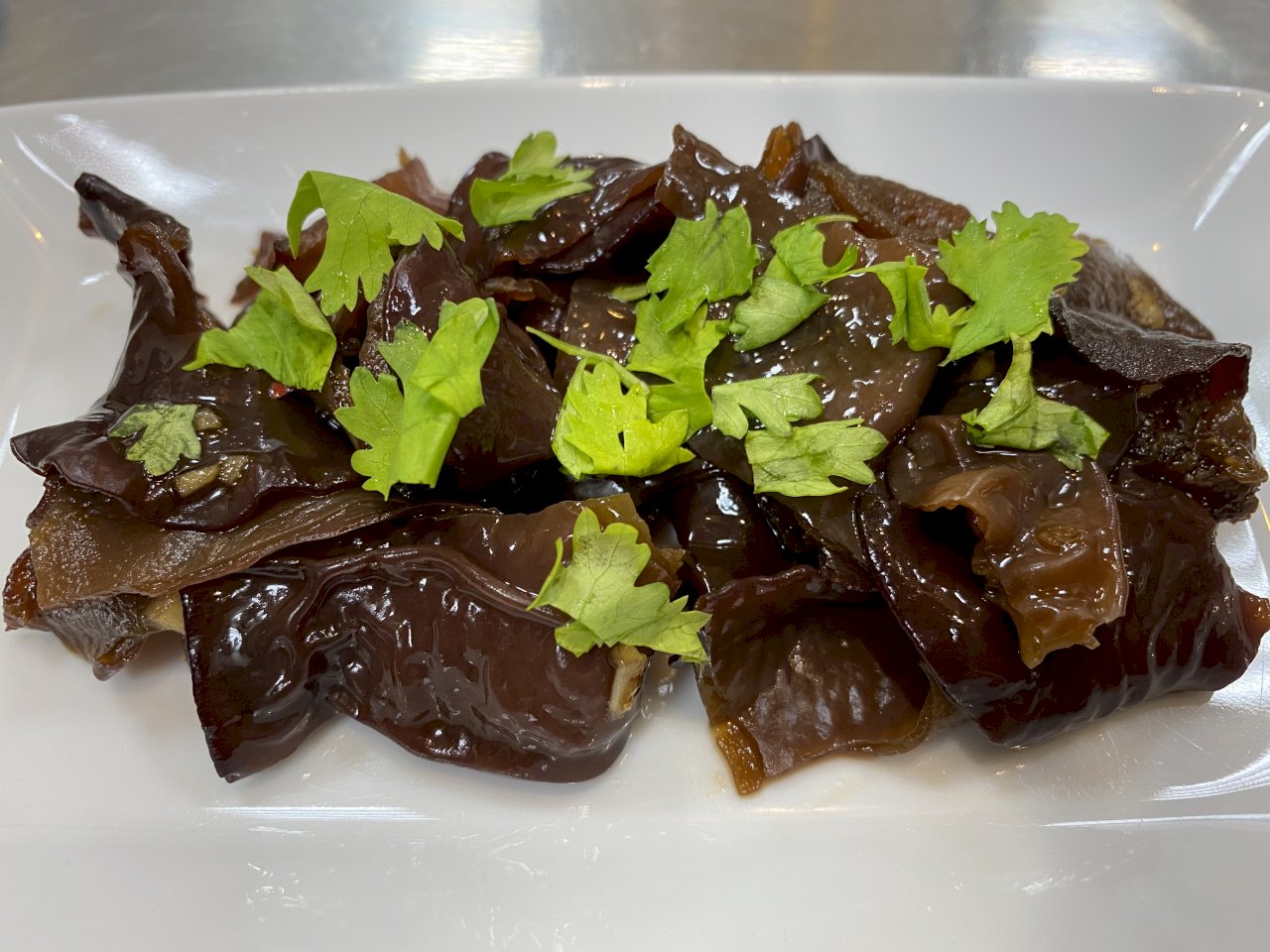 This simple cold dish made of black wood ear (tree fungus) is a great vehicle for the nutrients you need in the winter. (Photo by Andrew Ryan)
Finally, the weather is starting to turn cool in Taiwan, but can you believe that Nov. 22, marks the beginning of a two-week micro-season on the Chinese Farmer's Almanac known called "Little Snow"?! In today's Feast, we're going to tell you about some foods you can eat to prepare your body for winter.
Today's menu: In our first course, we start things off with three black-colored foods that you should eat more of, and three white-colored foods you should eat less of! Don't worry, we'll explain the rationale, according to traditional Chinese medicine. In our second course, Andrew heads into the test kitchen to make a cold salad from one of those black foods – black tree fungus (or wood ears). And in our third and final course, we'll be sampling that garlicky dish right here in the studio!