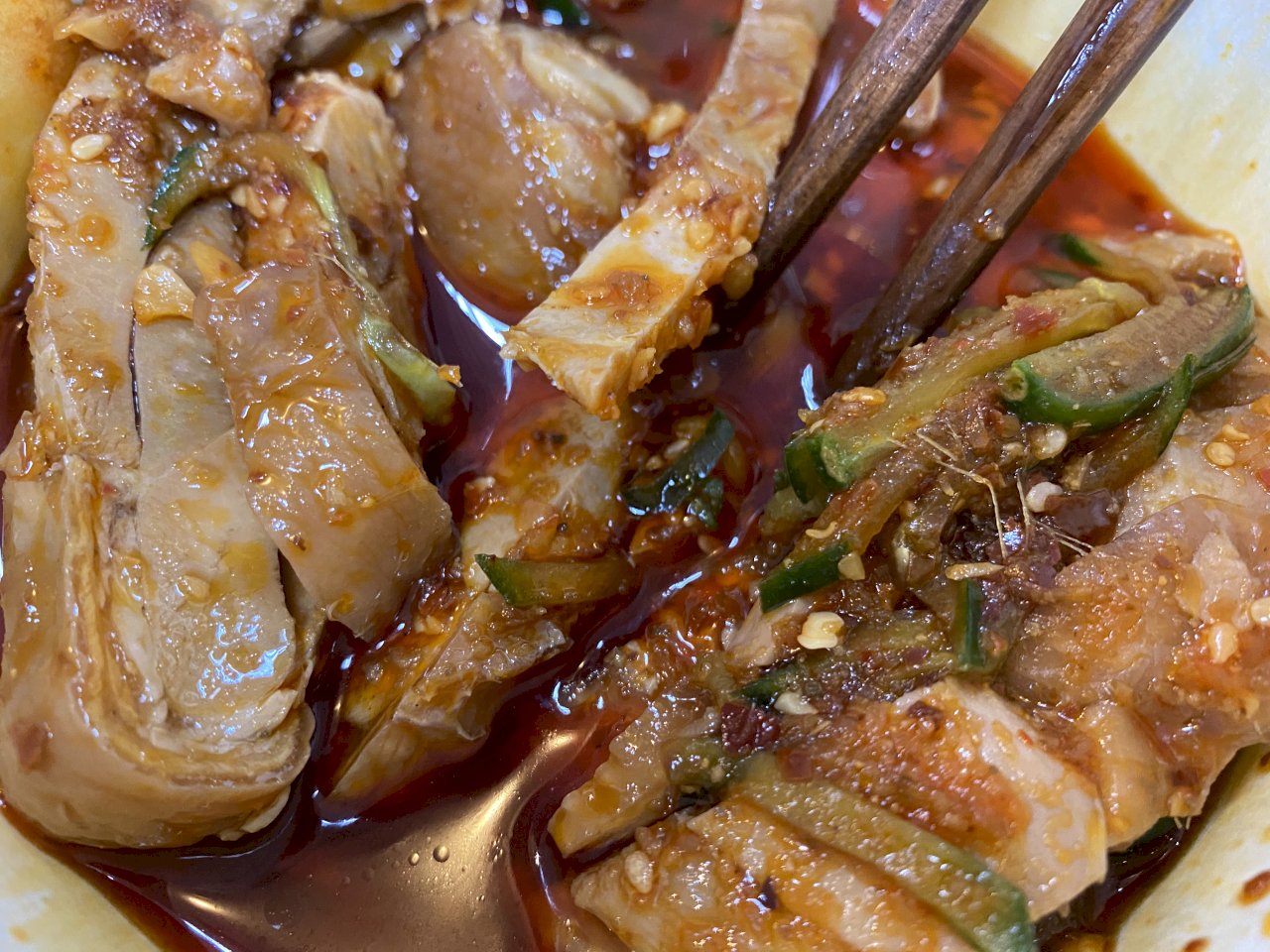 This mouth-watering dish is packed with so much flavor, that the word saliva is part of its name. (Photo by Andrew Ryan)
The words "spit" or "saliva" might not be the most appetizing language for describing food, but today we'll be talking about a classic Sichuanese dish named for the fact that it's so tasty that it induces uncontrollable salivation!
TODAY'S MENU: In our first course, we begin with a quiz! Quizmaster Reece Ayers will be spitting out a few trivia questions all about saliva, for Ellen and Andrew to answer. In our second course, we learn about the aptly named dish "kou shui ji" (口水雞, literally "saliva chicken"). And in our third and final course, we try not to drown as we dig into a healthy portion of this mouth-watering chicken dish!