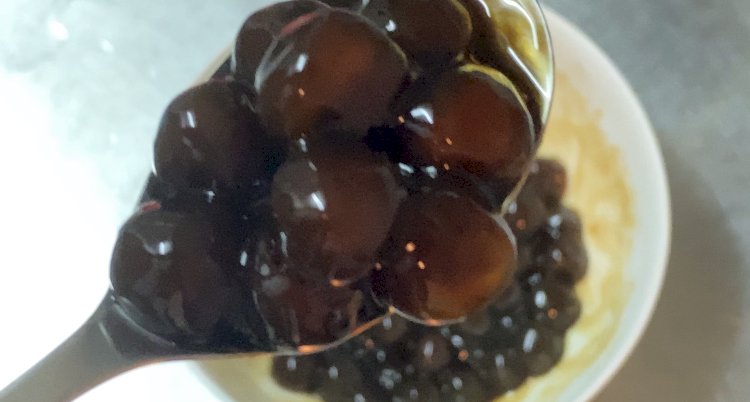 These homemade boba were made by host Andrew Ryan, using tapioca starch, brown sugar and water. (Photo by Andrew Ryan)
Have you heard about the BOBA-POCALYPSE? There's a shortage of boba in North America!
Today's Menu: In our first course, we'll tell you the reason for the shortage of boba. In our second course Andrew heads into the Feast Meets West kitchen to make boba from scratch! And in our third and final course, we'll be sampling his homemade boba right here in the studio.