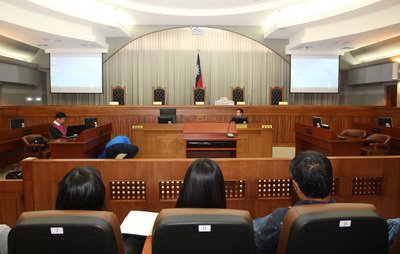 The Lay Judges Act is set to become effective on January 1, 2023. The Legislature passed the third reading of the bill on July 22, the last day of the summer's extraordinary session, after around 30 hours of struggle.
Taiwan's highest judicial body, the Judicial Yuan, had long been mulling a plan that would allow the public to participate in reviewing and ruling in criminal cases. However, views about what kind of system should be put in place differ across the political spectrum. The ruling DPP and opposition camps such as the KMT, the New Power Party, and the Taiwan People's Party all have their own visions.
At a national meeting on judicial reform in 2017, the DPP government promised to introduce citizen participation in criminal trials. The decision was in response to public outcry over several rulings involving egregious crimes. Some said the rulings are too lenient and unsatisfactory, while others said that presiding judges are out of touch with the public. Without the participation of ordinary citizens, supporters of the Lay Judges Act say, public trust in the judiciary could falter amid growing doubts about whether certain rulings are fair enough and whether justice has been served.