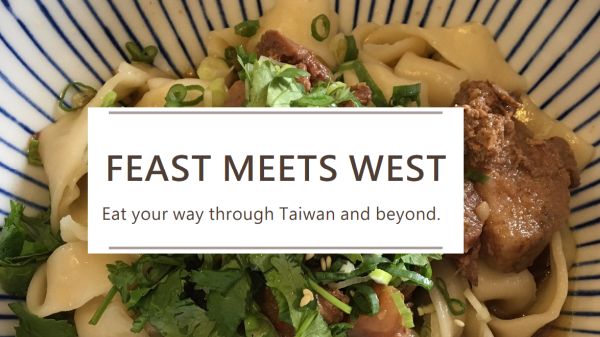 Food lies at the center of almost every aspect of life in Taiwan – from the red hard boiled eggs that mark a birth to the offerings used to commemorate the dead, and every ritual in between. Eating is a communal experience, too, with friends and family members digging into steaming plates at the center of a round table.
And of course, there are the truly Taiwanese fragrances and flavors that waft from restaurants and apartment kitchens at dusk every night. Stewed pork on rice, stinky tofu, even the simplest of homemade dumplings are enough to conjure up memories among overseas Taiwanese longing for the flavors of home. Pull up a chair and join hosts Andrew Ryan and Ellen Chu for their weekly dinner date in Feast Meets West, Saturdays on RTI. Each episode features a menu filled with the wonderful foods, people, and topics related to food culture in Taiwan.
Click on the icon (↑) above to listen to the latest episode, or select previous episodes from the list below (↓).