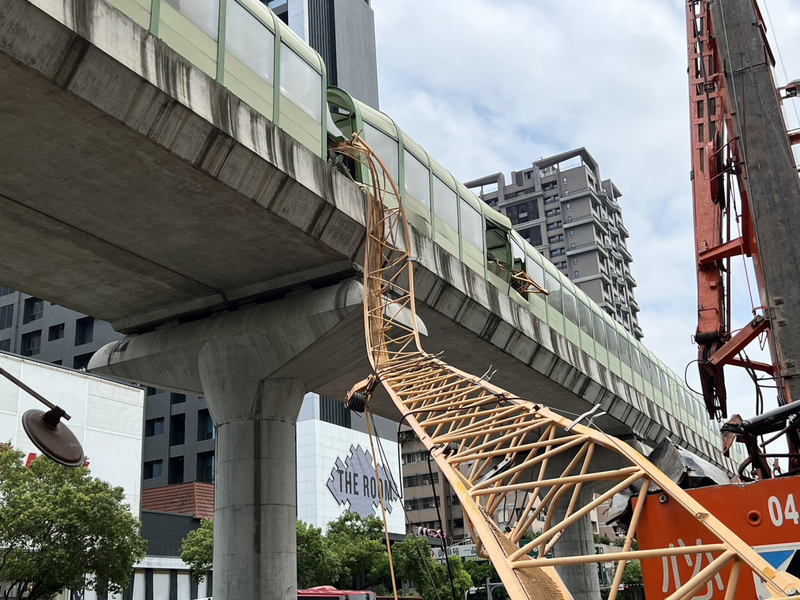 A crane arm collapsed and crashed into a metro car in Central Taiwan's Taichung City on Wednesday, killing one and injuring ten. The incident occurred at noon near Feng-le Park Station, after the arm fell from the 30th floor of a construction project onto the elevated MRT track.
According to acting spokesman for the Executive Yuan Lo Ping-cheng (羅秉成), Vice Premier Cheng Wen-tsan (鄭文燦) has instructed the communications ministry to assist local governments in overseeing MRT-adjacent construction and mitigating dangers. He also said that safety is not only the responsibility of the Construction Bureau, but also the Department of Rapid Transit Systems. These departments must work together to enforce the relevant regulations when reviewing these projects to ensure safety. Lo further expresses the government's sympathies and regrets to the victims.
Lo says the cause of the accident will be investigated by the Taiwan Transportation Safety Board and any liabilities discovered will be handled in accordance with the law.